Suburban Farm and Formal Gardens
The Challenge
This project is where formal and sustainable dovetail. The Tudor home needed to be complemented with colorful formal gardens. In addition the homeowner was very serious about sustainability, he built the home LEED certified with a whole solar-geothermal infrastructure.
The Vision
To create a functional, organic and practical addition to the grounds that will provide for the family, keeping in spirit with the existing structure.
The Solution
Our job was to design the garden to produce enough food to feed a family with 4 young boys. Secondly keep the lawn, landscape and gardens in a pristine manicured state without chemicals. This is an organic and biodynamic formal garden and farm.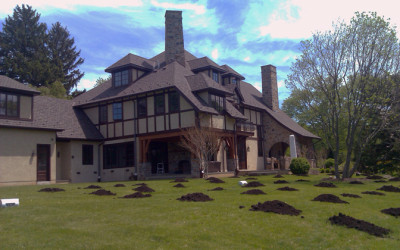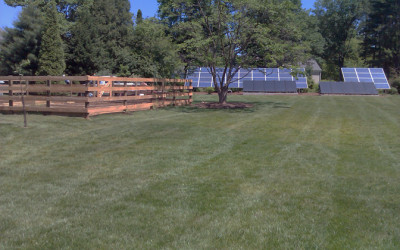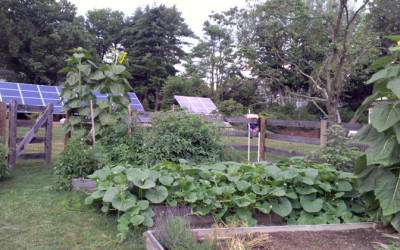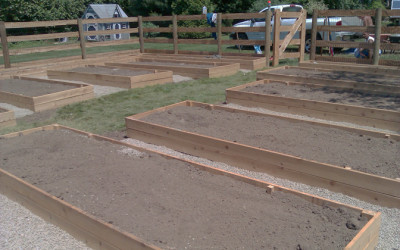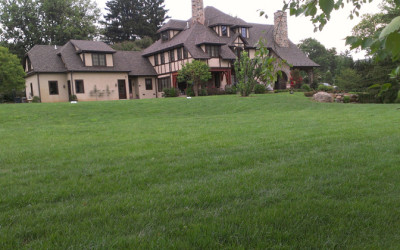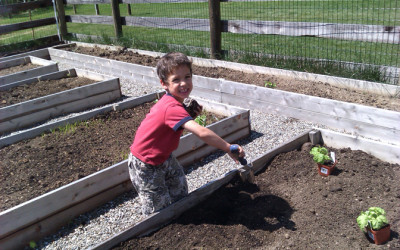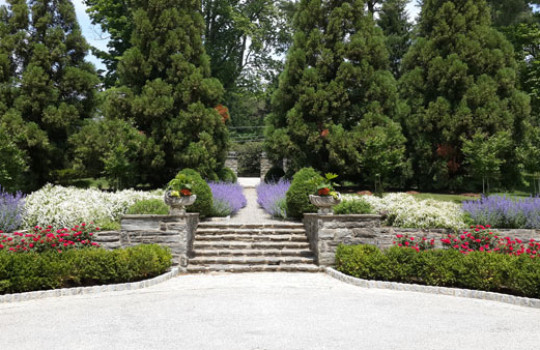 The Challenge: Bryn Fleur is a 1920's 6 acre estate on the Philadelphia Main Line. The house and grounds were designed by…