1000 Green Valley Road Bryn Mawr
The Challenge:
This property owner was quite unhappy with the overall landscape design which had been installed in previous years and with the way the garden was being maintained.
Our team studied the previous landscape architect's work and found that some key areas were really mismanaged. Woodland and informal plants were used in front of this very formal, historic home. The incongruity of that decision ruined the overall look of the garden. Additionally, there were 100 year old plants that were impeding on the garden's structure.
Another major concern is the over half acre of open mulched beds which were unsightly and unhealthy.
The Vision:
Listen to the architecture and the 1920's period landscape. Reorganize and reestablish a formal garden. This will compliment the house and bring the whole property back to its previous grandeur.
The Solution:
Design a master landscape plan for the front garden. Develop a detailed property profile including:
Lawn, mature trees, ornamental trees, herbaceous plants, etc.
Remove unwanted plants from front garden, as per design plant a new heavily formal thick lush and rigid formal plantings.
Remove mulch beds and either turn into lawn or groundcover-herbaceous planting (a no-bear earth landscape) negating the need for mulch.
Utilize the landscape profile to create and implement an organic chemical free landscape maintenance  program.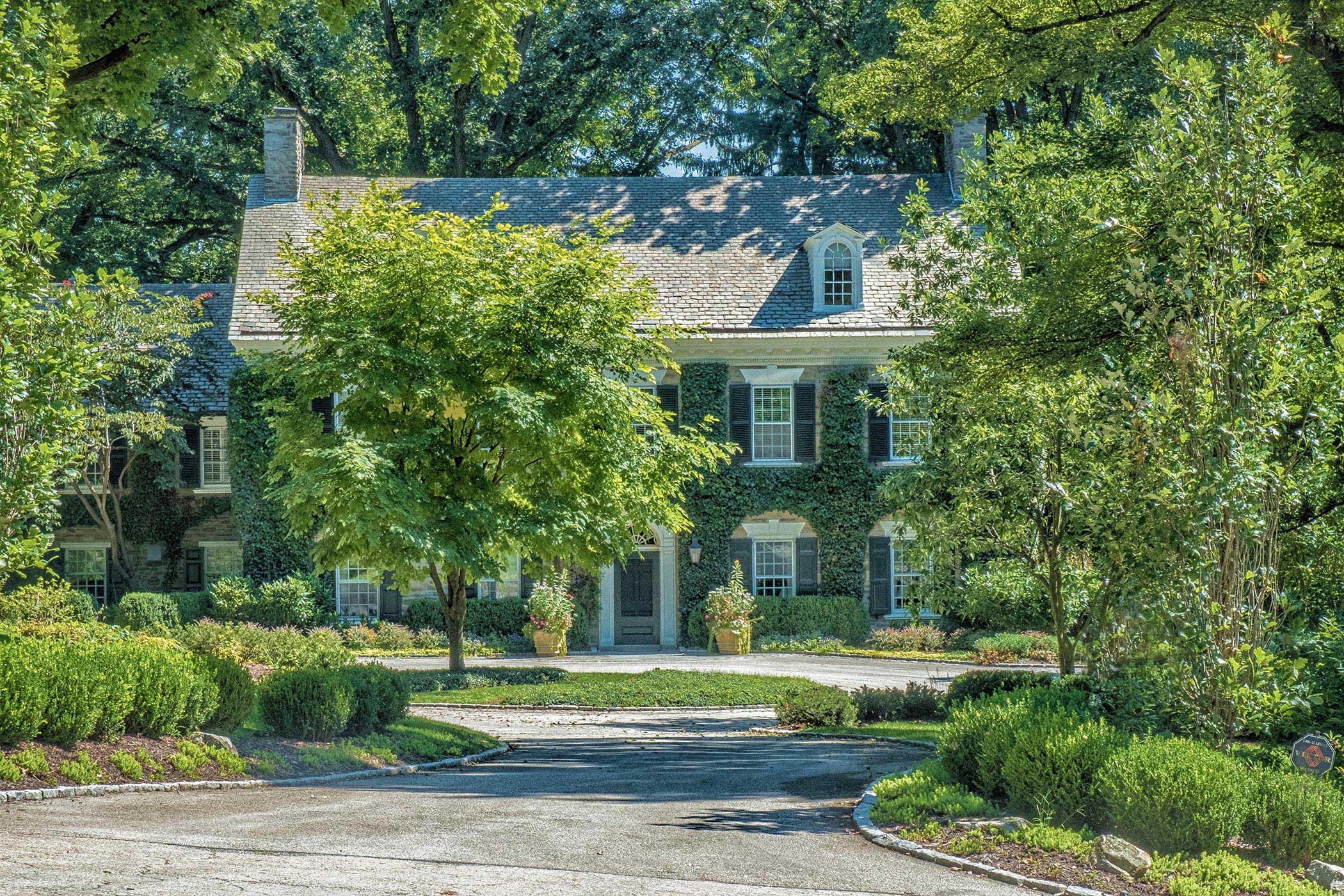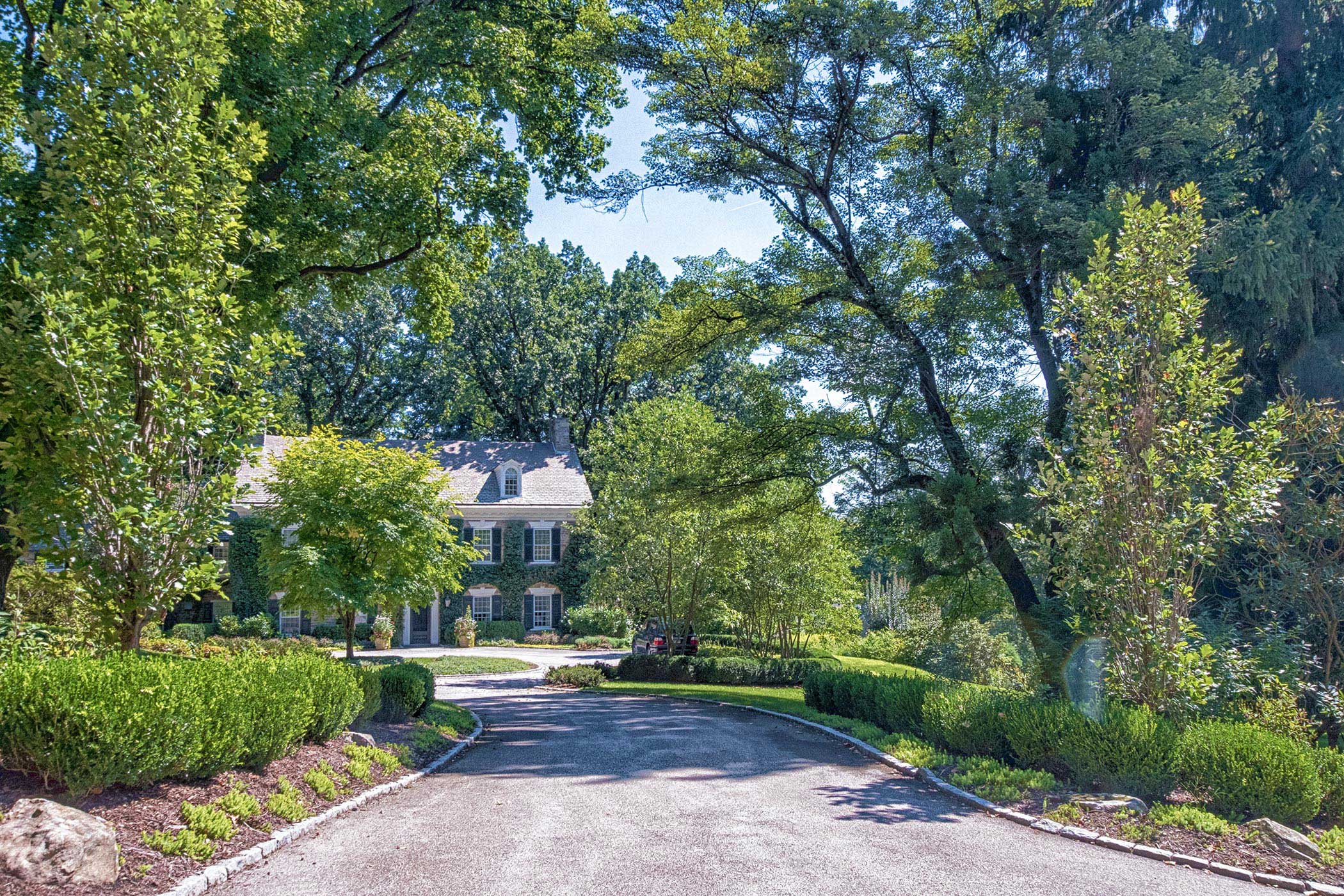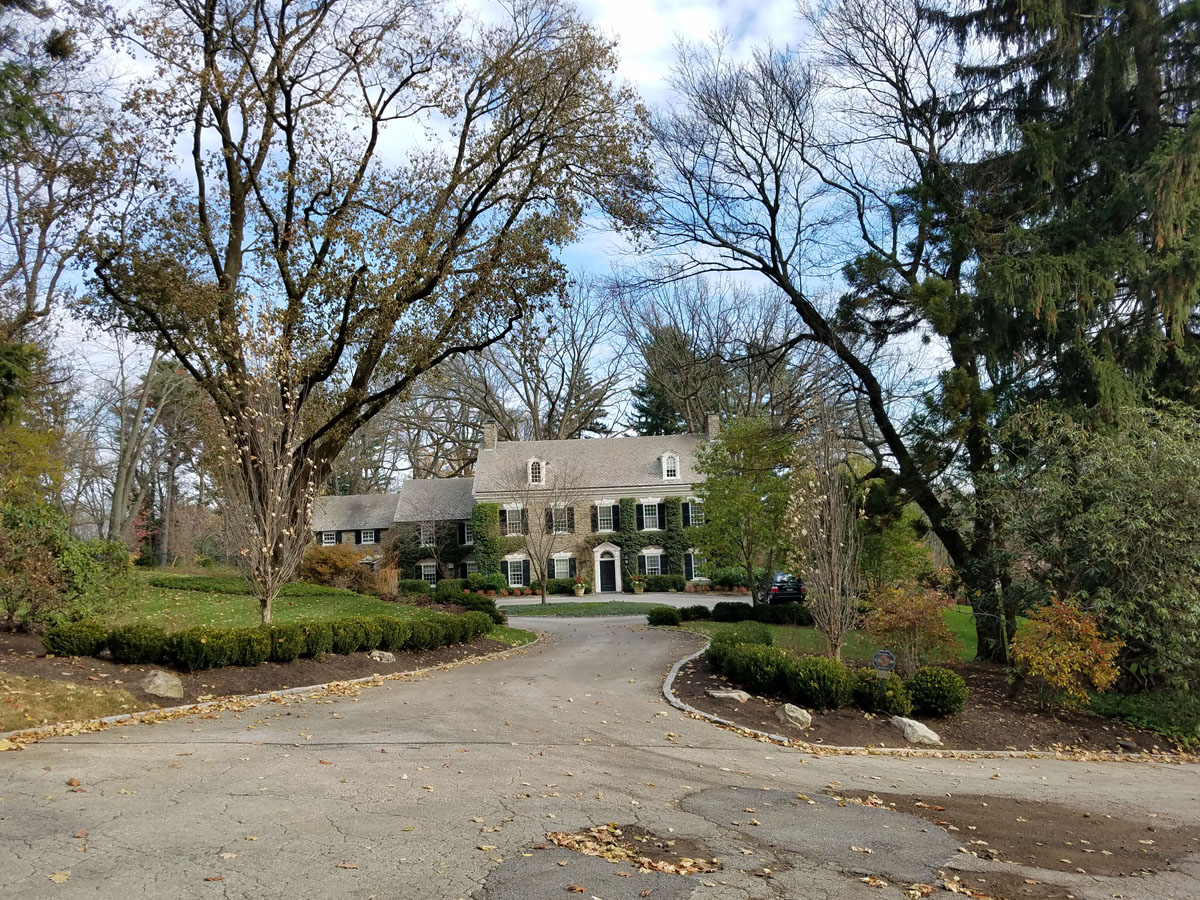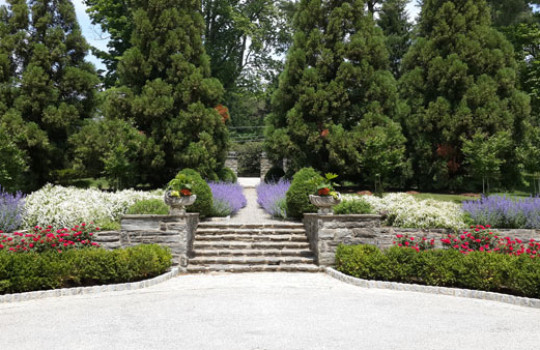 The Challenge: Bryn Fleur is a 1920's 6 acre estate on the Philadelphia Main Line. The house and grounds were designed by…