Organixx is a comprehensive landscape design and installation firm that emphasizes organic practices, from initial design to subsequent green space enrichment and maintenance programs.
Let Organixx help you start enjoying a healthier green space.
Our Mission
Our mission is simple: to ensure total client satisfaction through the highest quality work. How do we deliver? We hire only the most passionate professionals, employ the cleanest and proven methods, and use the best materials and equipment so your experience working with Organixx is nothing less than spectacular.
Our Values
Our overwhelming client satisfaction is the result of our commitment to our most basic company values: Honesty, Integrity, Respect, and Professionalism. We get the job done right… no matter the circumstance and will always stand behind our work.
Organixx Quick Facts
Founded in 2002
30 Years experience
Registered Landscape Architects
1,249 Happy Customers
All Organic. No Chemicals.
Mark Pavletich
Mark Pavletich is a veteran entrepreneur in the green industry. He has started and managed 5 companies in the nursery, grounds maintenance, organic landcare, and design build landscaping businesses. Mark is the author of Greening America to Save the World and the magazine Organixx Today as well as trade publications. His company ORGANIXX LLC. (founded in 2011) pioneered organic land care in the Philadelphia market utilizing their products and practices on such prestigious properties as "Chanticleer Garden" – a 36 acre botanical garden. His company ORGANIXX LLC. developed an organic horticultural product line currently being distributed nationwide. Mark lives in Downingtown, PA and has 2 children. He attended West Chester University and Villanova University.
Mark is the author of Greening America to Save the World.
Dorothy Simpson
Dorothy Simpson is a Registered Landscape Architect in the State of Pennsylvania. She graduated with a bachelor's degree in landscape architecture from Cook College (Rutgers University) in 1984. After graduation, she worked for Metzky-Zuckerman Architects in Verona, NJ until relocating to Chester County, PA in 1985 where she accepted a position with Cee Jay Frederick Associates in West Chester. While employed at Cee Jay Frederick Associates, Dorothy was involved in all aspects of large commercial and residential land development projects. Upon deciding to leave the "corporate world" in 1993, she has continued to work as a consultant and designer for select local landscaping firms and land surveyor firms. In addition to vast number of private residential and commercial landscape projects designed over the ensuing years, two recent projects of note have included the design and overseeing of the installation of a memorial butterfly garden at Ashland Nature Center in Hockessin, DE, and the preparation of the riparian buffer and landscape plan for Stillwaters Presbyterian Church in West Grove, PA.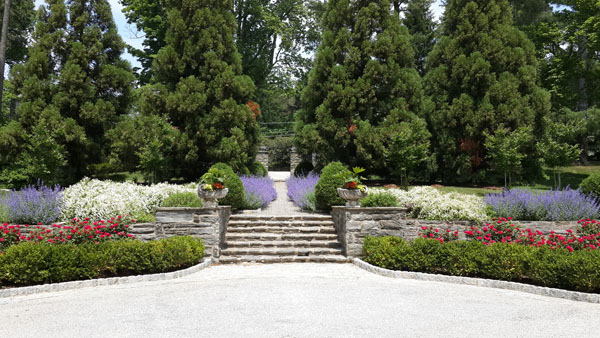 The Challenge: Bryn Fleur is a 1920's 6 acre estate on the Philadelphia Main Line. The house and grounds were designed by renown architect Horace Trumbauer well known for designing manors of this magnitude. The property had been neglected for well over a decade. The Vision: To renovate and restore…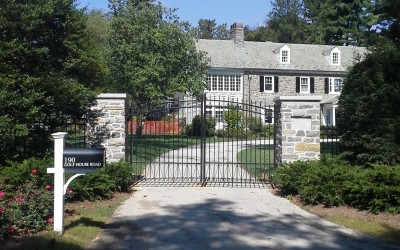 The Challenge: This property was purchased by an existing client. The landscape had been neglected for decades and was in dire need of a makeover. The Vision: To restore this piece of property to its former glory not only with landscape and lawncare but also through architecture and preservation of…