Rossleigh Estate Pocopson PA
The Challenge:
Our work at the Rossleigh Estate was designed by one of our very talented Landscape Architect partners and installed by Organixx.
The installation project included:
More than 80 large trees (20-30 ft White pine) were transplanted from an onsite nursery to the property lines.
A formal vegetable garden and terrace were installed.
A soil drainage system was designed and installed.
A large declining Pin Oak was organically treated for 3 years, making it healthy again.
Formal gardens and an entry courtyard were designed and installed.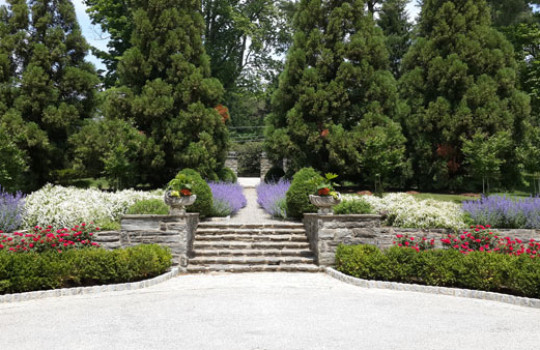 The Challenge: Bryn Fleur is a 1920's 6 acre estate on the Philadelphia Main Line. The house and grounds were designed by…