The Challenge
This new luxury apartment complex had a very difficult to solve problem. Approximately 30 units located on the second and third floor look out directly onto a junk yard. This is hardly what executives would like to see after working all day. As a result the developer was not able to lease these units.
The Vision
To create a sustainable and organic view that will not only replace the view of the junkyard in the distance, but will also add to the property's character and value. This is a classic situation where Large Tree Installation is needed.
The Solution
Organixx was commissioned to plant 30-35' tall evergreen trees. Organixx has an inventory of large specimen trees. We Planted seventeen 30-35 foot tall White Pine trees as a screen planting. These large trees obscured the view of the junkyard and added richness to the property.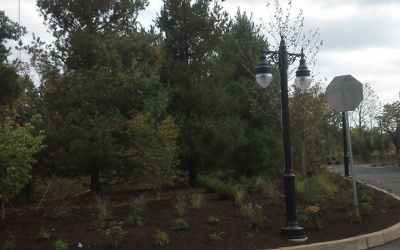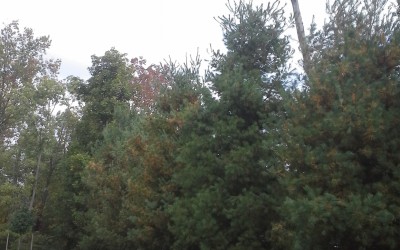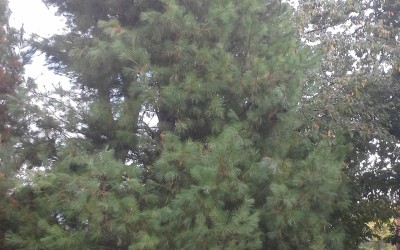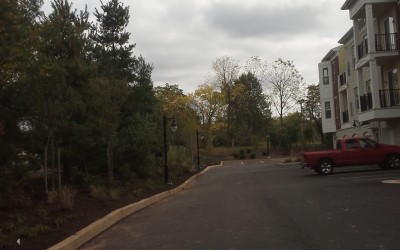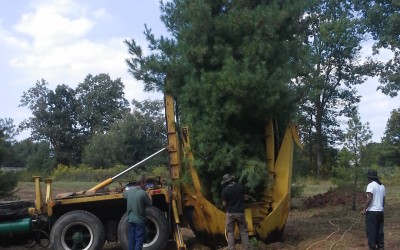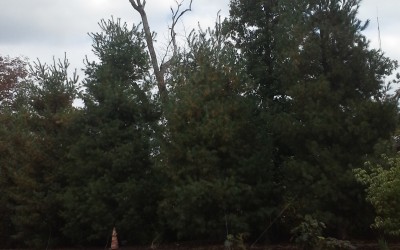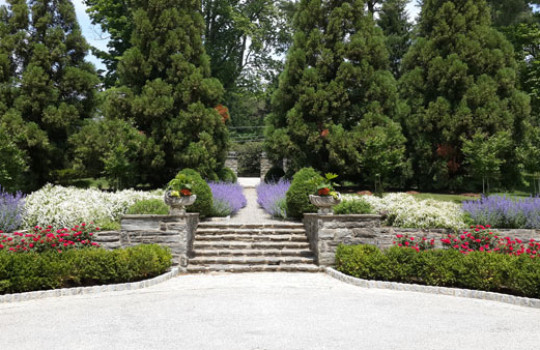 The Challenge: Bryn Fleur is a 1920's 6 acre estate on the Philadelphia Main Line. The house and grounds were designed by…